In Memoriam – James and Eleanor Charlton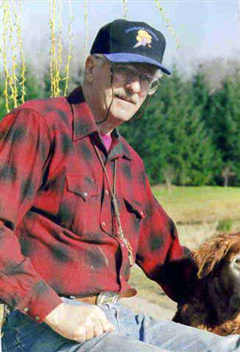 Jim Charlton was a man who finished his life standing tall and with few regrets. His favorite word to share with his friends was 'gratitude'. Every day was treated as a gift, every man, woman, or child he met a friend and — at least to his friends and family — every word he uttered a beatitude.
Jim Charlton was the son of Dewey and Lilly Charlton. Dewey and Lilly raised Jim to be a kind and considerate human being. Jim's love of the outdoors, animals, and farming came as a natural extension of his father, Dewey. As a youth, Jim was constantly bringing stray mutts home and so his relationships with dogs began.
Jim attended Oregon State University where he 'crewed' for OSU, was a member of ROTC, and of the Kappa Delta Rho fraternity. The most life altering aspect of college was meeting Eleanor Izatt, his one true love. They met and married in 1957.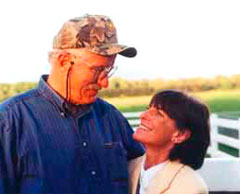 After college, Jim and Ellie and their baby girl, Charisse Kelly moved to Fort Benning, Georgia, where Jim completed his Airborne Ranger training as a First Lieutenant. Jim was proud of his service as a Ranger and felt it prepared him well for his life ahead. Their daughter Betsy was born in an army hospital while they were in Fort Benning.  
After his period of service was over, he returned to the Northwest to work for US Pipe. He worked in the corporate world for six years. He enjoyed the people he met and the work, yet longed to return to the family farm on Sauvie Island.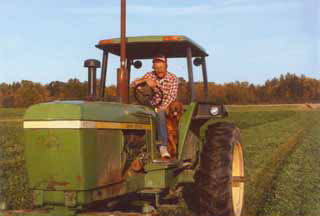 Founded in 1845, the Charlton Farm is one of the oldest 'Century' farms in the state. Jim shared farming duties with his father, Dewey, while at the same time, he and Ellie began working on plans to build a boarding kennel and gun dog training facility. They opened their doors in the summer of 1967. Jim began a career in dog training that would last over thirty-five years until his retirement in 2002. Over that time, he gained a national reputation as an effective, gentle trainer of retrievers. He was always more interested in training a dog to be more than just a retrieving machine. His golden retrievers were friends and companions with which to share a sandwich and keep company on a tractor ride.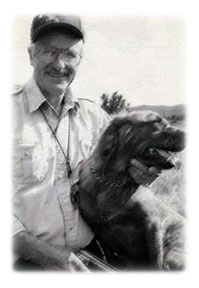 In the years following his retirement from dog training, he spent his time doing the things he loved most; elk hunts and fishing trips with his closest friends and his dear wife, Ellie, farming, and duck hunting at the Charlton Duck Club on Sauvie Island. He also had fun driving around in his beautifully restored 1956 Ford Sunliner.
Jim Charlton collapsed suddenly after a long, wonderful day of fishing with one of his closest friends. It happened on the fourth day of a fun-filled week fishing in British Columbia. He was fishing, eating, laughing, and making new friends.
He was happy and excited until the last moment.
No words can express how much he will be missed.
Eleanor Izatt Charlton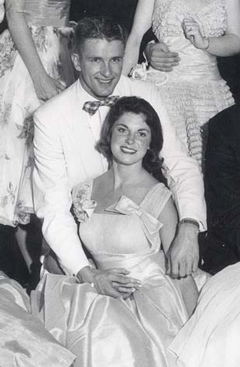 Eleanor, known to most as 'Ellie' in later years, was born in Baker City, Oregon to parents Elizabeth and Lloyd Izatt of Sumpter Valley. Lloyd and Elizabeth operated a ranch in Sumpter Valley — along side their relatives', the DeFrees, ranch. Some of Ellie's favorite memories include; riding warmly tucked into a black sleigh pulled by the ranch's work horses, the sound of sleigh bells and the sparkling moonlit crystal of snow as she and her famiily visited neighboring famlies for the holidays, and riding her horse along side her siblings — regardless of the weather — to the one room school house in Sumpter-McEwen.
After the untimely passing of her father, her family sold the ranch and moved to Baker. in 1955 she attended Oregon State University. She was a member of the Delta Gamma Sorority as well as 'Sweetheart' of Kappa Delta Rho Fraternity. She met and married her husband, James 'Jim' Charlton, while at college in 1957. He passed her on the sidewalk and said to himself 'One day I'm going to marry that girl', and sure enough, 4 months later they were married.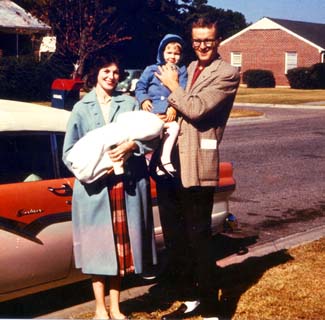 After Jim's graduation from Oregon State University, they moved to Fort Benning, Georgia, where he trained as an Army Ranger and Paratrooper. Ellie began the job of raising daughters Charisse Kelly, and Betsy. After Jim left the Army, they lived in Seattle for several years. Ellie was a housewife, and was a model for the Elizabeth Leonard Agency. She was also a regular on the local morning show filmed from the Space Needle.
In 1967 Ellie and Jim returned to Jim's family farm on Sauvie Island. Jim's father was no longer able to care for the 1845 Century Farm. They took on the responsibilities of running the farm and also began their dog training and boarding business, the Charlton Kennels. Ellie managed the business and charmed the clients. She was wonderful with animals as well as their owners. Ellie devoted much of her life to building the business and running the farm. She and her husband, Jim, considered themselves 'caretakers' for this special place and devoted themselves not only to farming and the business, but also to the waterfowl that frequented the farm lakes and fields. Ellie and Jim passed on their love of the land, and tradition of stewardhip to their children and grandchildren.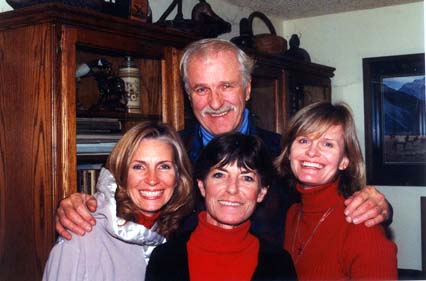 Ellie was absolutely beautiful inside and out, kind, yet a strong and courageous woman.
We all miss her.